GEORGIA WATERCOLOR SOCIETY'S NATIONAL EXHIBITION COMING TO CENTER FOR THE ARTS
The work of artists from across the country will be showcased here, April 5 through May 14, when the Georgia Watercolor Society's National Exhibition returns to the Center for the Arts.
"Hosting this juried show is always an honor for the center," said Arts Superintendent Tim Chapman. "This year's national exhibition features four Carrollton artists, which is a huge achievement, considering the exhibit features 80 works from all over the United States."
The Georgia Watercolor Society was formed in 1975 to advance the art of watercolor painting in the state. They hold two exhibitions per year: a members-only show and the National Exhibition, which is open to any artist working in water media. All paintings submitted to the national show must be original work using watercolor, acrylic, casein, gouache and egg tempera. Carrollton artists Wanda Cox, Bruce Bobick, Nathan Childers and Carrollton Arts Commission President Clint Samples are featured in the 2021 exhibition.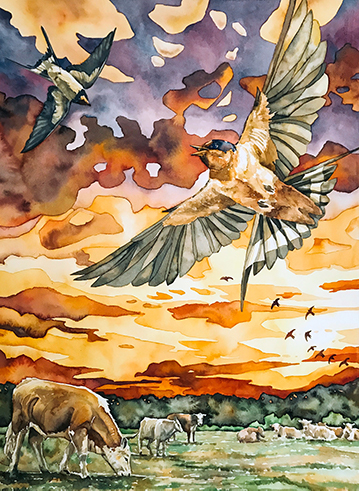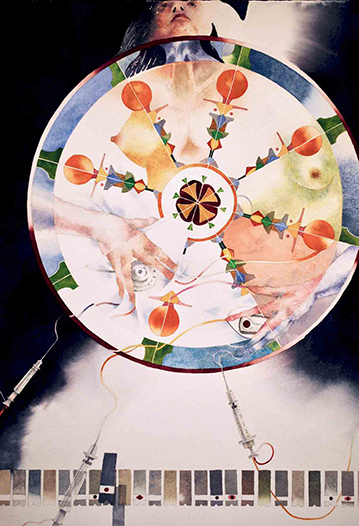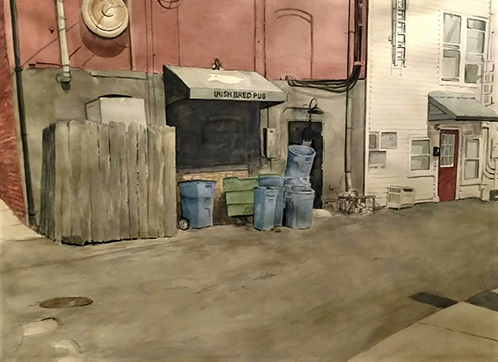 A public reception will open the show April 10, 12:30pm – 2pm. The show is sponsored by Printer's Ale.
In conjunction with the exhibit, the center will host two Gallery Play workshops, designed to enhance a participant's understanding of art shown in the center's galleries:
Gallery Play: Watercolor Still Life, April 17. Ages 8 – 12, 10 – 11:30 pm; 13 – 17, 2 – 3:30pm. Participants learn the basics of watercolor painting. All materials are included. $15
Gallery Play: Adding Texture and Richness to a Drawing Through Pattern, May 5. Ages 8 – 12, 10 – 11:30 pm; 13 – 17, 2 – 3:30 pm. Artists practice graphite drawing and jump into color media. All materials are included. $10
For more information or to register for Gallery Play, please contact Marcella Kuykendall at mkuykendall@carrollton-ga.gov or go to: https://carrolltonarts.com/exhibitions/.
What: Georgia Watercolor Society 42nd National Exhibition
When: April 5 – May 14, 2021; Opening reception April 10, 12:30pm – 2pm
Where: Carrollton Center for the Arts
For questions concerning this event or the Carrollton Center for the Arts, please call Tim Chapman, Arts Superintendent at (770) 838-1083.